Our Mission
From the Neighborhood to the Nations
CityServe believes God's answer to a broken world is the local church, and not just local in regional terms, but to every city and every neighborhood. CityServe is a collaborative network empowering the local church to offer solutions to brokenness through God's template found in the Bible.
CityServe serves the local church to focus on ten areas: The hungry, the orphan, the widow, the poor, the addicted, the oppressed, the prisoner, the vulnerable, the unreached, and the nation of Israel.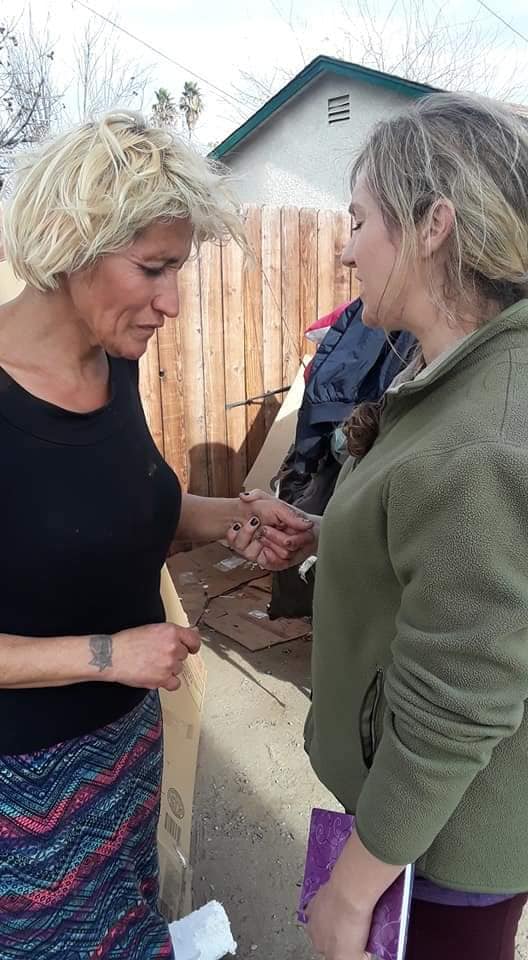 Isabella was camped out across the street from the church & waited patiently for her turn for prayer. My prayer is that we'd be able to do more to help these people. This year we're seeing as many women as men who are homeless. I'm not sure why, but homelessness is an epidemic here. It's a tragedy & most of these people aren't drug addicts. Some of them have mental issues, but who wouldn't after living on the streets for years. They're lacking all the comforts we take for granted on a daily basis. Thank God for pastors who love, care and support what we're doing. City Serve has been a huge blessing! Because of them and others who support our ministry, we're able to provide food, water, toiletries and dog food (which is a huge thing). The homeless love their animals. "You open up Your hand and satisfy the desire of every living thing." Psalm 145:16"
— Bill Woods, Pastor of Hope Christian Church
CityServe trains and resources the local church to compassionately live out the Gospel of Jesus Christ in their community. Our vision is to see the local church fulfill its calling to be a stronger catalyst for healthier communities and the restoration of broken lives.
We desire to be faithful followers of Jesus Christ who trust His Word, pursue excellence, serve with humility, communicate transparently, practice accountability and honor others.